Patients Share Their Stories
They were great helped us out with his arm and now he is looking forward to going back racing
-Josue B
Dr. coyner was a great surgeon and spent time paying attention to details to make me confident to return to sports in the expected time period.
-Maya B
Dr. COYNER did a fantastic job repairing my fractured clavicle. She took into consideration the activities in my life and placed the plate on the underside of the bone, understanding that I am often wearing a pack when active. The healing has been on schedule and there were absolutely no complications 3 months post op.
-Jim W
Dr. Coyner is exceptional. I tore up my rotator cuff badly and didn't know if for 5 months. Everyone told me it was a painful recovery process. But I never had to open the pain meds.! Between her expertise and the Game Ready ice/compression machine she recommended I have had zero pain. She is amazing and so outgoing, direct and compassionate. If you have a problem-go to her. Don't settle for second best when it comes to healing your body.
-Judy B
Dr Coyner was recommended to me by another doctor after I explained I had a pretty active lifestyle and really wanted to regain as much strength and flexibility as possible after injuring my knee. I'm 38 and an arborist so I work outside all year and I also enjoy hiking, climbing, exploring caves, etc. I had a grade 3 tear in my MCL and a grade 1 tear in my PCL. I was so happy when Dr Coyner said this particular type of injury was possible to treat with physical therapy instead of surgery, although we'd have to reassess the situation along the way. She was very straight forward about my options and took the time to answer all of my questions. After 4 months I was back to doing tree work with a knee brace and a few months later the brace was off too. I am now back to work at full capacity, and in my free time back to climbing trees, backpacking with a heavy pack, doing yoga, climbing and crawling in caves and pretty much back to normal. I am so thankful to Dr. Coyner and I would recommend her to anyone who is serious about sports or has an active lifestyle.
-Felicia
I remember sitting on the table at UConn Health last August when Dr. Coyner told me that I tore my ACL and Meniscus. I was completely devastated, and just the thought of putting soccer on a hold for a year was enough to bring me to tears. However, from her first fist pump, ensuring me that we can do this, to the functional test I took last month when she cleared me for soccer, Dr. Coyner was with me every step of the way and exceeded my expectations! She truly put my best interest of a full recovery and returning to soccer asap in mind and every during visit I received a sense of comfort and genuine care from her. Thank you, Dr. Coyner for everything! You are the best doctor, and I will always recommend you!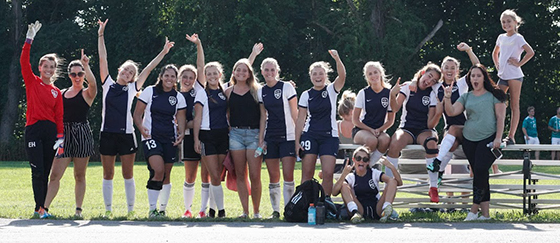 -Sarah
Almost 10 months ago, I tore my ACL and MCL during a volleyball game and needed surgery. After doing an extensive amount of research on which surgeon to go to, Dr. Coyner was the only one that stood out. Devastated, I went into my appointment but I was able to leave feeling hopeful for the future. Her personable character and dedication to her patients goes beyond anything that I would have ever expected. Throughout this long process, she has been very easy to contact with my numerous questions. Now, I am cleared to get back to doing what I love, all thanks to her!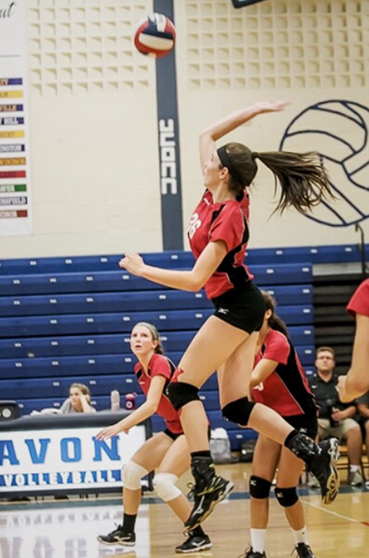 -Nicole
I had hip surgery done by dr. Coyner and after 6 months I feel back to 100% and my hip feels noticeably better. The whole process with her and her team has been stress free and they truly make you feel special.
-Tyler
I feel brand new thanks to the surgery and Dr. Coyner for giving it to me. I am very grateful for finding her and this hospital. I am back to my normal self and my regular routines. I will highly recommend you guys to anyone. You guys were very understandable and help me out. again I am highly grateful for everything Dr. Katherine Coyner and this hospital have done because it made a difference in my life. Thank you very much!
-Lynette R.
In November 2017 I had a labrel surgery conducted by Dr. Coyner, not only am I recovering phenomally from the surgery I'm doing even better than I did prior to sustaining my injury. Dr. Coyner and her staff are some of the best that I've ever come across in my medical career, and are always happy to help and help heal others.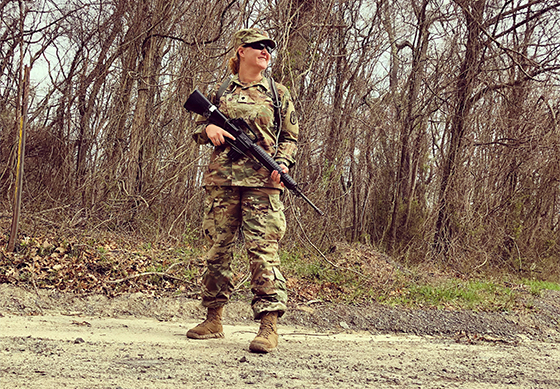 -Morgan
I have been a professional acrobat my whole life and was suffering from pain and locking in my right knee. Doctor Coyner agreed to fit me into a very tight schedule and performed a meniscectomy on March 2nd of this year. The next day I was amazed that I had virtually no pain. By March 8th I was able to go back to work and now, nearly one month after my surgery, my knee feels stronger every day. I am incredibly grateful to be able to continue to perform and make a living doing what I love. Thank you doctor Coyner for prolonging my career!!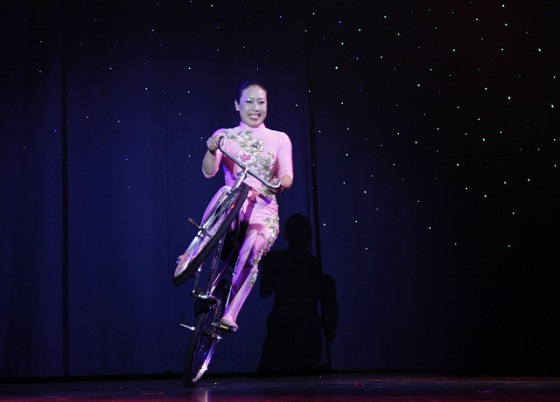 -Anna
I badly broke my clavicle skiing in early January. Two days later I had an appointment with Dr. Coyner. She took the time to answer all my questions and explained why I needed surgery. My recovery was slow but steady as she explained it would be. Its now late March and my range of motion is close to where it was prior to the break. As an added bonus.....the surgical scar is hardly visible.
-Bob
I tore my ACL and meniscus 10 minutes into my freshman year spring season soccer game for keene state college. When this happened I was lost about who to see for the best results for coming back to the game and I am so happy I picked Dr.Coyner. She motivated me and is the reason I am able to return to the game I love and made sure I was safe throughout the whole process. She takes her work very seriously and the results show in the end. Thank you Dr. Coyner for all you have done for me.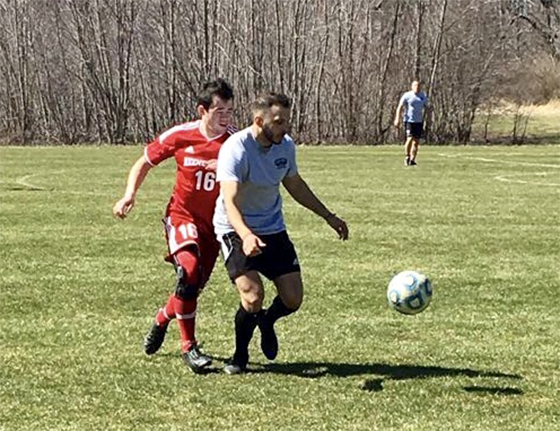 -Lewis
Hi I'm a 53 year old man that tore my ACL. I went to a orthopedic doctor who said that he could not repair it because of my age. Also he said I was too young for a knee replacement. I lived with my knee falling out of joint many times a day for over a month. I researched and found Dr Coyner. We met and she instructed me that I was one of the oldest people to ask for this to be done. I opted for a hamstring autograft. At follow up, I could bend, straighten and move without any pain. It's now been 6 months and I'm 100 percent. My experience with Dr Coyner was the best I could have asked for. While being stern with me I knew she had my best interest in a full recovery in mind. I couldn't more strongly recommend Dr Coyner and her staff. What a great experience!!!
-Frank
I fell, hurt my knee and tore my meniscus. I made an appointment with an orthopedic surgeon (won't disclose his name) in Plano. He recommended surgery after performing x-rays of my knee the following week. I decided to get a second opinion and fortunately had a chance to visit Dr. Coyner. She looked at my x-rays and diagnosed me stating that I did not need surgery but suggested physical therapy. It has been nine months since then and my knees do not hurt anymore.
My left shoulder has felt painful for a few years and I visited Dr. Coyner. Once again she suggested physical therapy.
Dr. Coyner will not perform surgery unless needed. Unfortunately some surgeons are trigger happy and making a buck is more important than the well-being of the patient.
Dr. Coyner is great. She will examine you thoroughly before she diagnoses surgery. I strongly recommend Dr. Coyner.
-Fazel A
Best doctor I hope I don't need to see again! Cannot recommend her highly enough.
I fractured my right clavicle in an adventure motorcycle accident on Christmas Eve 2015. Initial treatment was at a local ER, but on the following Monday evening, I decided it might be a good idea to see a specialist so I researched and found Dr. Coyner's website. I submitted a request for an appointment around 9 pm and received a phone call from a nurse about 20 minutes later! She was calling to let me know that Dr. Coyner had sent me an e-mail and they could see me at 10 am the next morning. That's a level of customer service even Lexus can't match.
Each time I had an appointment, I was in and out of the office in less than 30 minutes--includi ng X-ray time. The entire staff at this office is friendly and uber-efficient.
After several months, while I was pain free and had good mobility, my fracture wasn't healing. Dr. Coyner was clear that as long as I was symptom free, there wasn't really a need for any surgery or invasive therapy--and pointed out that the surgery she would do would be the same 2 years from now so there was not harm in waiting. She did recommend a bone-stimulating device which ultimately worked and the fracture is healing nicely now.
I've worked with physicians for a living for 30 years mostly thought leading experts like Dr. Coyner. She sets a new bar when it comes to listening to the patient, taking time to explain what's going on, detailing the options and supporting the final choice.
Most impressive? When I told her I broke the bone in a motorcycle accident, she asked what kind of bike. I said, "KTM" and she said...oh, a dirt bike. Brand-specific motorcycle knowledge and no lecture on how dangerous it is. That's more than you can expect from a top-level physician!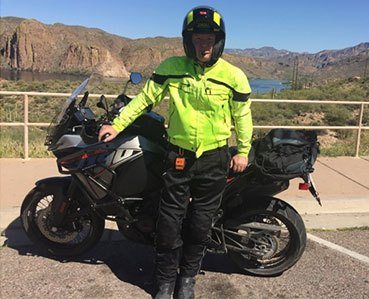 -Mark R
Dr. Coyner has given me hope and new light in this 2nd life I was granted. November 24, 2014 I was in a car wreck in which I was ejected from my windshield. I suffered from a fractured neck at levels c-1 and c-2, a fractured left humerus, left foot drop and last but not least a MULTI-LIGAMENT injury on my left Knee. I did not realize the extent of my injuries until they said something about my knee. The first thing I was worried about was, "AM I EVER GOING TO BE ABLE TO RUN AGAIN?" I am like Forest Gump when it comes to running. For my first follow up with Dr. Coyner she let me know I was supposed to be bending my knee already and was in danger of not healing properly. Everyone at the hospital was so worried that I might break that they focused on the DO NOT BEND part of the post op instructions. I then read the post op instructions by Dr. Coyner and it was very clear that after an X amount of time I was to start work on my knee. So things were a bit rocky in the beginning. I worked hard to get to the goals she set for me to get me back on track. Once I was on track I was walking almost normal and my foot drop was barely noticeable. After a few follow ups with Dr. Coyner she was honest with me and did NOT tell me I couldn't do something because of my injuries. She knew if she were to tell me I couldn't do something I would be determined to do it more. So I asked her, "Now that I am walking again and getting back to normal. Can I run? Can I do crossfit and stuff?" She laughed at me. She simply educated me on the outcomes of my tall order. She didn't suggest it but she still didn't say "no". I then asked "Well what if I have to run away from zombies? How am I gonna getaway?" I was 27 yrs old and all I can worry about was getting away from science fiction. She is a great Doctor. Here we are now in 2016 and I am thankful I had such a great person repair my knee back to normal. Oh and my scars are beautiful. Almost unnoticeable until they hit the light, with my skin tone they kind of shimmers and every time it takes me back to when Dr. Coyner schooled me. Every day I wake up and my body feels like running but I have to remember my neck injury prevents me from doing so. But my knee feels great.
-Rachel R
Dr. Coyner repaired my torn meniscus and ensured I was back to 100%. Most importantly, she asked me what my goals were, and made it her mission to get back to the quality of life I wanted. It was more than just a procedure to fix my knee, she wanted me to get my active live back!
-John
I began experiencing shoulder issues after turning 40. Although there was daily pain and limited range of motion, I had convinced myself it was due to age and over-use and did not seek treatment for years.
Eventually the discomfort became so intense, I was motivated to seek a medical opinion. I knew exactly who I wanted to see! Dr. Coyner has an incredible reputation among her peers and I love that she dedicates her time and expertise to working with high-school students, actively developing an interest in medicine (especially orthopaedics) among young women.
After a thorough evaluation, and spending lots of time reviewing my history and answering all my questions, Dr. Coyner suggested a cortisone shot and physical therapy. Within weeks I was well on my way to a pain-free existence? except for an unplanned fall which resulted in a complete tear of the rotator cuff, among other internal damage to the shoulder capsule.
Dr. Coyner scheduled me for immediate surgery, and again took the time to explain what needed to be done, and what to expect in regards to recovery. She was encouraging, kind and incredibly professional. Going into surgery, I felt so at ease and prepared!
Now, six months post- surgery, I feel FANTASTIC. I have almost full use of my shoulder (still some work left to do on range of motion), and I am experiencing NO pain. It is so liberating! Dr. Coyner has watched my progress carefully and has worked closely with my physical therapist to make sure I was receiving just the right treatment. I cannot recommend Dr. Coyner more highly!
-Aimee
I am a middle-aged female athlete (50+) who enjoyed running, playing soccer, and tennis until I tore my ACL in a soccer game in April 2014. I saw a PA first, who after the torn ACL diagnosis via the MRI, told me I needed to see Dr. Coyner. She was so helpful in answering my many questions and I felt that she took the time to understand my goal to return to playing sports, not just be an observer for the rest of my life. I had physical therapy for about 6 weeks to get back most of my range of motion and then had surgery in Aug 2014. She reconstructed the ACL with an allograft and repaired torn cartilage during the surgery. Being on crutches for 8 weeks was no fun, but I understood why after her explanation. I thank her not only for her valuable surgeon skills but also for convincing my employer that I could telecommute after 1 week post-surgery.
I was cleared for light jogging after 4 months post-surgery with just 3 days before the Dallas Marathon so I was very happy to finish my leg of our relay by mixed walking/jogging. I am now 1.5 years post-surgery and back to running 3 to 5 miles several times a week as well as playing tennis and soccer.
-Leah C
Dr. Coyner performed ACL and Microfracture surgery on my knee three years ago. I am now 35 years old and sadly I play basketball about five days a week even at my age. I love the game and would to thank Dr. Coyner for assessing my injury to my knee and helping me make the best decisions as far as the steps to take for repair and rehab. I now play at a high level with no knee braces or anything and I don't even think twice about the ability or stability of my knee. On top of all of that she has a great personality! I would like to say thank you and I would recommend you over any doctor on the earth.
-Marcus B
On September 25, 2013, I received an email confirming my acceptance into the 118th Boston Marathon. Three days later I felt something tear in my right knee during a largely insignificant 5k fun run. I didn't know exactly what was wrong but I knew two things immediately: 47 is NOT the new 25 and that surgery was in my future. I was in a lot of pain and when Monday arrived, UTSW was my second phone call. They should have been my first call. They were amazingly helpful and were willing to see me the next day. I didn't know who my doctor would be and at that moment I didn't care but at my appointment I realized I had hit pay dirt. Dr. Coyner immediately identified the problem, a torn meniscus, which was confirmed with imaging and we determined that surgery gave me the best chance to get back to what I wanted to do. She cleaned out my knee 2 weeks later. At that point I had 6 months to recover, rehab, and train for a marathon
The surgery couldn't have gone better and by the next day I was already experiencing less pain than I had the prior 2 weeks. Dr. Coyner answered all my questions, described what was going on inside my knee and what I could expect as I recovered. Her knowledge of sports related injuries was very apparent and a tremendous benefit. Within 2 weeks I was able to cover a mile on a treadmill. Prescribed rehab was completed without any setbacks and gave me a great program to help avoid future injury.
Training began after Christmas and I had no significant discomfort in my knee as I increased my mileage over the next few months. Last week, my surgically repaired knee and I made our way to Boston and completed the run as scheduled. Oddly enough, in the post race picture, that knee was one of my least painful parts. Thanks Dr. Coyner!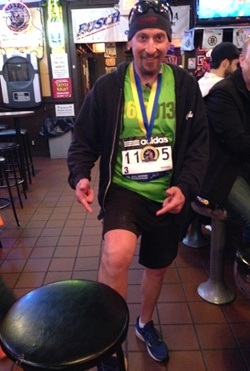 -Dave W
I went to see Dr. Coyner complaining of shoulder problems after several months of therapy and Cortisone shots. I went for a scan of my shoulder, showing a tear. The doctor told me my options. I told her to fix it, which meant surgery. She told me what I would have to do if I had the surgery. In my case, no working as a waiter for at least 6 weeks and maybe even longer... After 6 weeks, I was able to return to a lite schedule at work… Today is 11 weeks after surgery. I work full time; I just take it easy. I do physical therapy exercises daily. I would recommend her highly.
-John
My name is Courtnei and I play, well played, for a professional women's contact football team (Arlington Impact). Before our season started, I worked very hard every practice and my athleticism was at an all-time high. During the first game of the season I tore my ACL. After getting the run around from a couple of different doctors, I was told by a retired surgeon to make an appointment with Dr. Coyner, so I went ahead and arranged to do so. From the moment she walked in I felt a sense of comfort. The way she explained everything to me painted a vivid picture of how everything was going to go as far as the surgery, post op, and recovery. She may have been a little hard on me during post op, but I know it was only because she cared to get me back into sports sooner than later. I can't mention a time when Dr. Coyner sugar coated anything. She always kept it straight forward with me, and she has definitely gained my trust and respect 110%. Her work is phenomenal. I sometime compare scars with others that have had the surgery as well as from other surgeons, and my scar looks the best. I can't wait to get back out on the gridiron but until Dr. Coyner gives me the 'ok', I will continue to support my team and if any of my girls get hurt, I will be sending them straight to Katherine J. Coyner, M.D.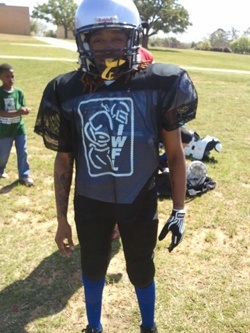 -Courtnei
As a former teammate and friend of Dr. Coyner I had the pleasure to witness one of her first procedures at UMass. Her dedication to restoring student-athletes from numerous injuries is remarkable. As an assistant coach at Alcorn State University, I never hesitate to contact her for her expertise regarding our athletes. Her information is always accurate and beneficial to our staff.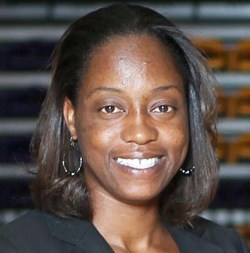 -Cleo Foster UMass '04 Assistant Coach
-Alcorn State University
I'm an outdoorsman, a former div III soccer athlete, I love being active and doing rigorous activity. Albeit, you can get hurt doing these things, and I've broken my share of bones. I took a spill riding downhill mountain bikes in Canada and severely fractured my collar bone. From the pain and bone-end protruding upward toward the surface of my skin, I feared I would have to have surgery. I had never been under the knife and wanted to avert it if possible. When I returned home to Dallas and initially met with Dr. Coyner, it became very clear that the bone ends separated by 2 cm of space would need a plate for this bone to heal properly, and for my shoulder joint to have any good functionality in the future.
Dr. Coyner explained the nature of the procedure and confidently assuredly me of the high probability of success in the preoperative visit, compared to what I faced if I elected not to have surgery. My clavicle would have healed like a zigzag line without it. I had the surgery at UTSW and was treated by the great, accommodating staff there. I was well taken care of following the surgery, the physical therapy services prescribed are a fantastic and professional group of people themselves. Here I am now, only 7 weeks out of surgery and feeling great with complete range of motion and returning strength from not having used that arm in so long. I had been reluctant to undergo surgery, but I now know Dr. Coyner absolutely had my best interests in mind regarding the nature of my injury. I thank the Lord He saw fit to put me in her capable hands to get me back to health.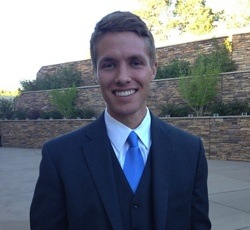 My name is Teresa and I am 56 years old. I have had problems with my right shoulder for about 4 years. I twisted a manual can opener a little to hard and something in my shoulder snapped. It got to where I couldn't lift my arm very high or hold objects of any weight with that hand.
It started to hurt at night keeping me awake. I made an appointment with Dr Coyner. We tried therapy first, by was helping at all. Surgery was scheduled to repair my shoulder. She had to repair my torn rotator cuff, clipped the frayed bicep tendon and shaved down a bone that was rubbing against another. When I went back for my post op visit, I was able to move my arm better then anyone expected. With therapy I feel like I have my shoulder back. Picking up my Grandbabies is a breeze now!! I had some heavy binders that I worked from and I was able to pick them up with ease. I can't thank Dr. Coyner enough for giving back the the ability to do these things. I know my Grandbabies are happy that Grandma can pick them up now. Just wanted to let you know that Dr. Coyner and her staff your so nice to my family at my appointments and at the hospital. My Granchildren just love her! I will and have recommended Dr. Coyner to friends and family that need to see an Orthopedic Doctor. She's the best!!!
My name is Joseph and I am 41 years old. I have had problems with my right knee due to a torn meniscus since I was 9 years old. Two surgeries later, still I was having severe pain that prevented me from even being able to walk, much less stand up. Then I met Dr. Coyner and after a very successful third (and final!) surgery by Katherine and her team and I am now able, within just three short months, to do all of the things I have always enjoyed. My job at times requires some heavy physical labor and I can perform those duties with confidence knowing that the problems that were a part of my life in the past are just that, in the past. I cannot thank Dr. Coyner and her staff enough for giving back the most important thing I have, my life and my lifestyle. So thanks Dr. Coyner and her associates who took part in literally getting me back on my feet. I would not be here without you.
-Joseph
As a former Women's Basketball player at The University of Massachusetts, I can say with conviction that Dr. Coyner is not only committed to the athletes she treats, but she assiduously seeks to transcend the status quo. That is what sets her apart from others in her field. I, myself, endured an almost career ending knee dislocation. Had it not been for Dr. Coyner's devout commitment to see me return at 100% to the sport I loved most, I would have never played another game. She exemplifies true dedication and pure professionalism to the athletes and their families.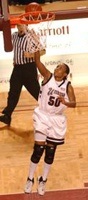 Nekole Smith, grade 6-12th English Teacher & former Division I College Basketball player
Video Testimonials