Leadership in Medicine
Feagin Leadership Program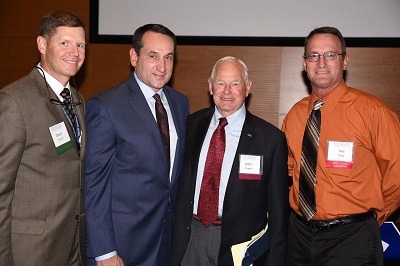 The John A. Feagin Jr., MD, Leadership Program has been created to honor John A. Feagin, Jr., MD, Duke University Emeritus Professor of Orthopaedic Surgery. Dr. Feagin's dedication to developing ethical leaders of character is the inspiration for this effort. This program will benefit leadership education within the Duke medical community.
Dr. Coyner was a Feagin Scholar in 2010-2011. She participated in a ten-month curriculum that included:  Defining Personal Leadership and Values; and Mentoring, Difficult Conversations, Networking and Executive Presence.  She received individual coaching and worked on a team project that was presented at the annual Feagin Leadership Forum. Dr. Coyner has now been recognized to be a leader in this arena and was invited to become a member of the John A. Feagin International Leadership Advisory Board in May 2013.
Please visit www.feaginleadership.org for more information.